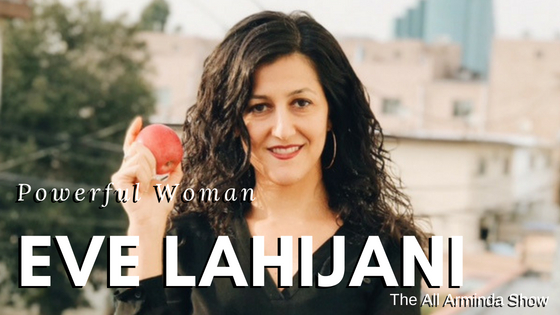 A Registered Dietitian Nutritionist, Eve Lahijani's journey to helping women (and some men) heal their relationship with food, trust their bodies and experience ease with food in any situation is only possible because she first did that for herself.
From the time she was a very young girl, Eve felt unseen, unheard and unimportant, that her voice didn't matter. The only thing she felt she had any power over was what went into her body, when she fed herself, and what amounts were "acceptable." Her desire to exercise her innate power became a shameful, unhealthy, obsessive, and addictive relationship with food.
I hope you enjoy this conversation. Let me know your thoughts in the comment section below!
Eve Lahijani Bio
Eve Lahijani is a Registered Dietitian Nutritionist.  She works with her clients using a non-diet approach that helps clients separate eating and food from their emotions and other issues.  She specializes in helping those who engage in emotional eating, compulsive eating and other forms of non-hunger eating.  Eve helps her clients from all over the world achieve lasting peace with their eating, having confidence in any food situation and really experience profound freedom!  In her spare time, Eve loves to paint, read and swim.
And here is Eve's inspiring TEDx Talk