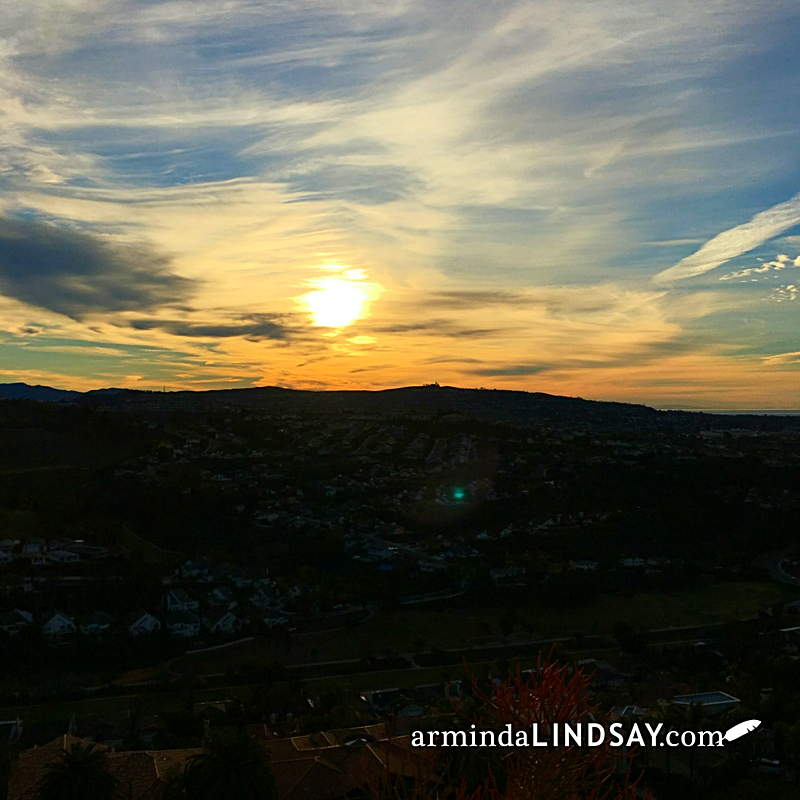 Every single morning I wake to the sunrise. This is a new phenomenon for me, having recently moved to a new city with a new view. Shockingly, even without me witnessing it, the sun has still been rising every single day.
Last night I was out for my evening walk with Eli and happily playing my made-up game of surrender. The rules are simple: I don't choose which direction to walk; I follow the crosswalk signals only and we eventually find our way back to our building. I've had so much fun wandering in this way, following the lights and learning all sorts of things about the downtown streets and where they might lead me. Except last night's game took an interesting twist when I disobeyed my own rules.
Thirty minutes into our adventure and approaching our next intersection, I distinctly felt pulled in the opposite direction of the current walk indicator light, so I decided to mix things up a bit and waited for the light to change, then followed my intuition. Within a few minutes we happened upon a small group of people gathered together, lovely music was being sung, and there was an excited energy permeating the square. We paused our walk to take a closer look and a lovely woman asked if I would please take her picture. Taking strangers' photos is one of my favorite things to do, so agreeing was easy, but there was something about her, something in her eyes, something she needed and couldn't speak, and I asked if I could also please give her a hug?
She silently nodded and as I embraced her she began to gently cry and I held her, making it safe for her to feel whatever she was feeling. I soon learned more about my new friend and the source of her tears and how my crossing her path was a gift for her.
I consider my breaking of my own rules to follow the light inside of me (rather than placing a greater value on the walk signals) to have been the highlight of my day. I was able to turn a game of "what's next" into an awareness that "who's next" is much more important.
When I get distracted by my own invented significance and become so focused on what I'm doing and what I'm creating and where I'm walking it's as if I'm existing in my own cloudy haze and I neglect to notice the sun is always still rising and giving light despite my personal clouds.
When I quiet my notion that my agenda matters and look up and look inward, my clouds disperse and I see my own light is always still shining and showing me what to do and what to create and where to walk and with whom to connect and what to say. I also notice that same light exists within everyone around me, whether they see it or not.
Positive psychology expert Shawn Achor has outlined five essential daily tasks that together comprise the formula needed to live happier and more productive lives. And number five on that list is: deliberately perform random or conscious acts of kindness once a day.
Shockingly, even without you acknowledging it, your internal light still shines every single day. Light up the world and disperse the clouds around you by consciously losing yourself in some daily acts of kindness.
Good things happen and lives are impacted when you intentionally shine your light.
loving you,
arminda