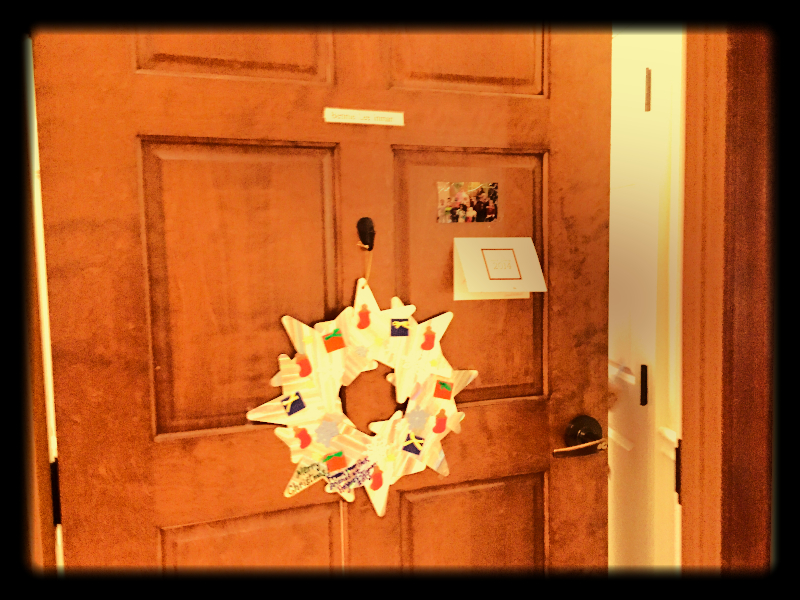 In honor of the Christmas season, my family recently visited an assisted-living facility, where we moved from floor to floor stopping in the residents' public gathering places to sing a selection of holiday songs.
After our third performance we were approached by a nurse who asked if we would be so kind as to sing for a 100-year-old patient unable to leave her bed.
We immediately obliged and our very large assembly squeezed into a modestly-sized room, where Miss Ellie lay bed-ridden and speechless, but with eyes wide open.
I stood at the foot of Miss Ellie's bed riveted to the floor as her gaze locked with mine and while I sang, my heart swelled with love, tears spilling from my eyes.
We shared three or four songs, all the while Miss Ellie's eyes never leaving mine and before leaving her room I approached her bed, bent and gently kissed her, and thanked her for her gift to me.
How often do we stay in the public gathering places of our lives to share our services?
When was the last time you went through an unknown door to simply serve because someone on the other side couldn't come to you?
Miss Ellie's fierce devotion to living serves as a reminder to me that behind every door is an opportunity to keep growing when we serve with love.
But only every time.
If you like this post, you can subscribe to receive regular doses of encouragement and inspiration to help you on your way: