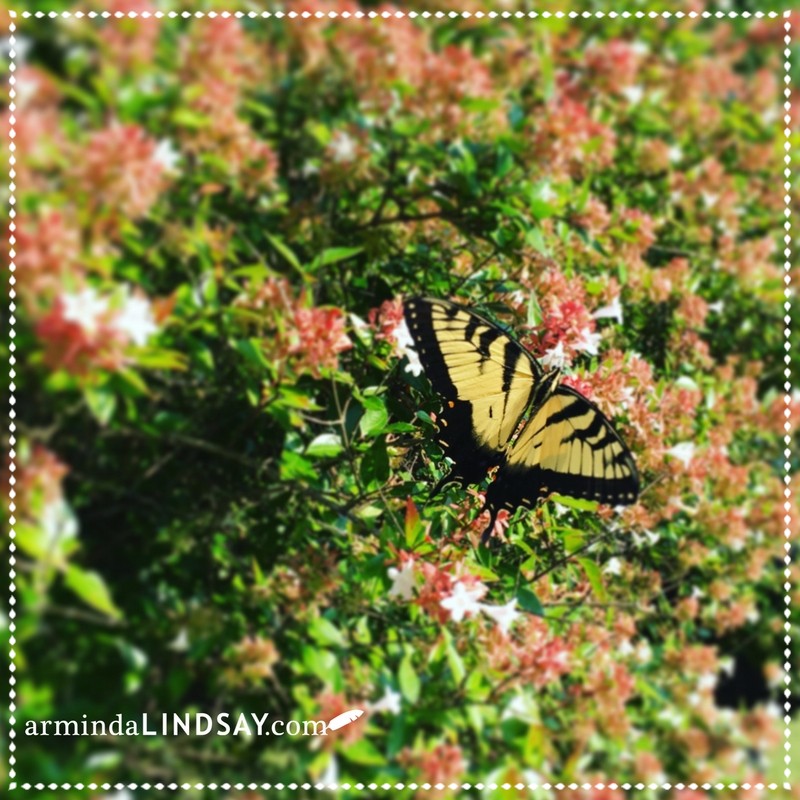 Let's Get Personal
Today I want to share something much more personal than I've shared in previous posts. I want to talk about what I know about judgment, particularly self judgment, and the consequences of those judgments.
I'm notoriously hard on myself and often catch myself berating and belittling Me for choices I've made, for behaviors I've displayed, and lately, for feelings I'm experiencing. I don't think I'm alone in this, but you decide where you are on the self-beratement scale while I continue my personal sharing.
Today marks the start of my third full week alone; I said goodbye to my college freshman daughter on Tuesday, August 30, and flew home by myself on Wednesday, August 31, so I've been with this aloneness for 18 consecutive days now.
In these past 18 days I've had oral surgery, recovered from said surgery, cleaned my house of "extra" furniture, staged my home to look like it's perfectly clean and tidy 100% of the time, listed it for sale, packed up my 52-pound dog and driven around town every time strangers requested to look inside our space, maintained my client schedule, stuffed my humidifier into my dirty clothes hamper because I kept forgetting to put it in the attic as it's too personal an item to have out when you have prospective buyers in, officially went under contract with a buyer, found a new place to live and made a deposit, freaked out about whether the new place was the right place and spent hours looking for a different new place only to realize the new place where I made the deposit is still the right place, read three books, learned the second year of my course in Spiritual Psychology is no longer being offered this year, watched a lot of internet tv, wrote daily, and constantly missed my daughter.
My Judgments About All of That
I judged myself for the way I looked post-surgery
I judged myself for how much time it took to feel "normal" post-surgery
I judged myself for how much unnecessary stuff had accumulated in my house over the past 12 years of living here
I judged myself for how little time I was spending with my clients because of all the other directions in which I was committing my time
I judged myself for not having put the humidifier away a long time ago AND I judged myself for not having sanitized it yet
I judged my judgment on my choice of where I'm living next
I judged myself for not having read more than three books — how will I ever get through my list and be the best coach if I'm not always learning?
I judged myself for not having a plan in place when the university emailed me about the delay in my planned course of study
I judged myself for watching so much tv and for wasting my life and all this time I now have
I judged myself for writing while I was tired and for probably not writing while at my best
I judged myself for not getting over missing my daughter
I judged myself for feeling lonely
I judged myself for wasting this amazing new chapter of my life
I'll stop here with the judgments. I think you get the idea.
Judgment Truths
There are some very important truths about judgment that once understood help me avoid the trap AND it's easier for me to reroute myself when I'm heading down the self-judgment path.
Judgment of any kind, whether of self or of others, can only create separation. Consider a time you've judged someone else as being wrong, hurtful, out of line, or inappropriate. How did you feel toward that person alongside your judgment of them? Cozy? Close? Warm? Affectionate? No?! You likely distanced yourself emotionally, mentally and/or physically. That's because judgment creates separation. But only every time.
I've been in such severe judgment of myself these last couple of weeks and I'm not surprised at the amount of internet tv I've been watching; I don't want to be with myself because I'm so disappointed in my behavior that I keep looking for ways to get away from me. The more I judge myself for what I'm not doing, the more I don't do those very things for which I'm judging myself. Vicious.
Judgment also creates physical exhaustion. It's no surprise that I have been completely wiped out these last 18 days! I can hardly get out of bed in the morning and can't wait to fall into bed at night. The other day I took a three-hour nap late in the afternoon and was in bed asleep by 10:00 that same night. Judging myself is hard work and it takes its toll on me in a very physical way.
Forgiveness
When I recognize I'm in a pattern of judgment, I slow myself way down. I work with my coach to identify the source of the judgment: my personal why. And as soon as I see it: the real reason why I'm so upset, the judgments tend to unravel themselves one at a time. Once I see my upset up close and personal, I can work with that and drop all my judgments in the process. And when I drop my self judgments, I can forgive myself for judging myself. That's a beautiful process, forgiving myself, because only then am I able to see the truth about Me, the truths that up until now were taking a beating in their effort to be seen and heard and experienced. And the truth statements are the best part. I speak those out loud because I need to hear them, to be reminded of what is true, of who I am BEing.
My Truths
The truth is, I've been doing the best I can these last 18 days.
The truth is, I've been doing a lot more than I've allowed myself to see.
The truth is, I'm grieving the absence of my daughter and it's okay to feel sad and lonely sometimes.
The truth is, I'm making a lot of life changes and the decisions that are required are going to feel bigger than they are.
The truth is, I can just have fun with all of these changes because they're only as serious as I make them.
The truth is, I'm doing great.
The truth is, everything always works out for me.
Thank you for allowing me to share my personal experience with self-judgment. I know I'm not alone in this habit. If there's something I've shared that is particularly helpful for you, please use it. And if there's a judgment you're carrying that you're struggling to forgive and turn around into a truth, please email me <coach @ armindalindsay dot com> and share it with me so I can support you in your work. You can drop the judgment. I promise.
Loving you,
arminda
If you like this post, you can subscribe to receive regular doses of encouragement and inspiration to help you on your way: