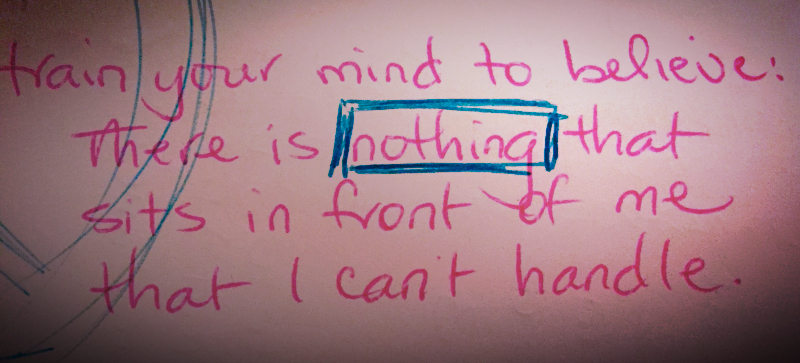 "Train your mind to believe: There is NOTHING that sits in front of me that I can't handle," said
super coach Steve Hardison
as I sat in front of him in a small group of other coaches receiving counsel and coaching from him.
I wrote it down. In hot pink lettering, of course.
Train your mind to believe.
Your mind will believe anything you tell it to believe.
Anything?
Anything.
But only every time.
If you like this post, you can subscribe to receive regular doses of encouragement and inspiration to help you on your way: