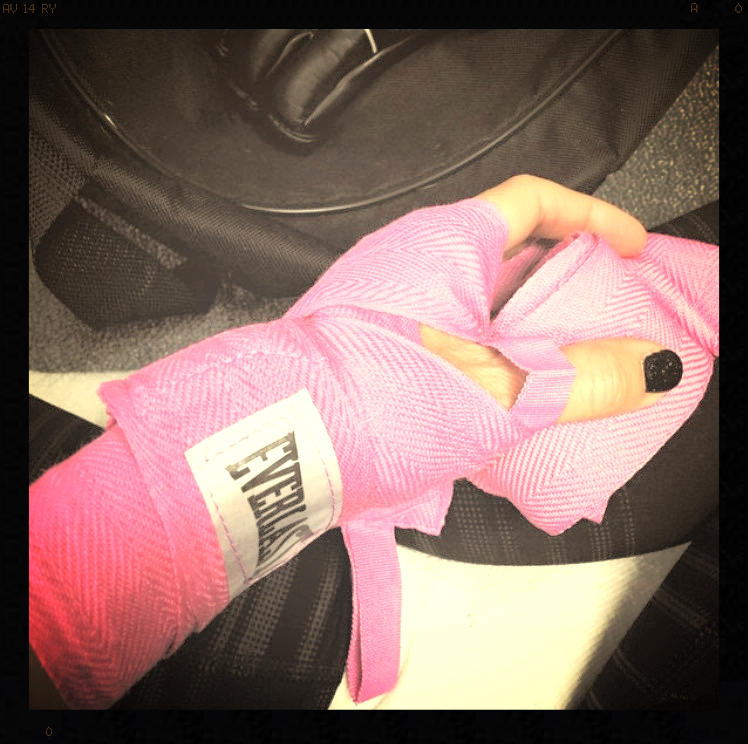 I walked onto the mat this morning with wrist wraps securely in place, gloves at the ready, anticipating a solid hour of mitt and bag work under the direction of my trainer. I had been looking forward to this hour all week, for the chance to solely focus on myself in relationship to my imaginary opponent, furthering my ability to act — if needed — on automatic.
I have never used myself as a weapon to intentionally inflict harm or to cause injury against another. I have never hit another human being (not counting that time with my little brother).
Until today.
Today my trainer put on full headgear and told me I had to hit him. Really hit him — full on in the face.
Throw a straight jab at me, Arminda. Use your right; it's stronger. Don't hold anything back. You're not going to hurt me. You have to know what it feels like and you have to know you can hit another human with intention. All the work we do will never matter if you can't do this. Come on. Do it.
I wasn't sure if I was going to burst into tears or vomit as my stomach turned uncomfortably. My sweaty palms transmitted their obvious reservation through the layers of wraps and gloves. An uncomfortable confusion clouded my thinking and as I hesitated between left and right foot placement I remembered to bring my gloves to my face and with the gentle touch of the right glove on my chin my left foot immediately followed suit and found its grounding forward position and I jabbed.
That was good! Now you know you can do it and you'll always remember how that feels.
"I held back," tumbled out of my mouth as the aftershock of relief flooded my entire body.
Hit me again, then. This time don't hold back. And this will be the last time I ever invite you to hit me.
My focus was fiercely clear. I did not hesitate once I was in position to strike. I threw the punch.
And in that moment my fear and I came to an understanding: I throw the punches.
If you like this post, you can subscribe to receive regular doses of encouragement and inspiration to help you on your way: