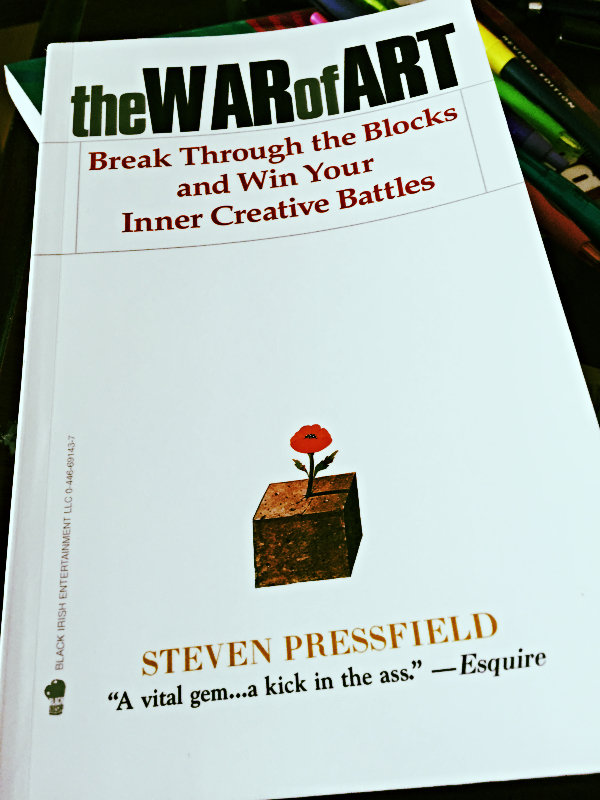 "If you were the last person on earth, would you still show up at the studio, the rehearsal hall, the laboratory?" asks Steven Pressfield in his masterful work The War of Art.
Perhaps before you can answer this question, you must read this book to know where you are in relation to your creativity, what resistance looks like in your world, whether or not your commitment is equal to that of the muse and whether or not you believe in the muse at all.
Because once you see that your creation isn't yours and you are only the vessel that carries and brings it to life, all the possibility of you and what you alone can bring about will explode on the scene in the biggest happy dance ever.
And then you'll immediately get to work.
---
5 out of 5 stars
If you like this post, you can subscribe to receive regular doses of encouragement and inspiration to help you on your way: