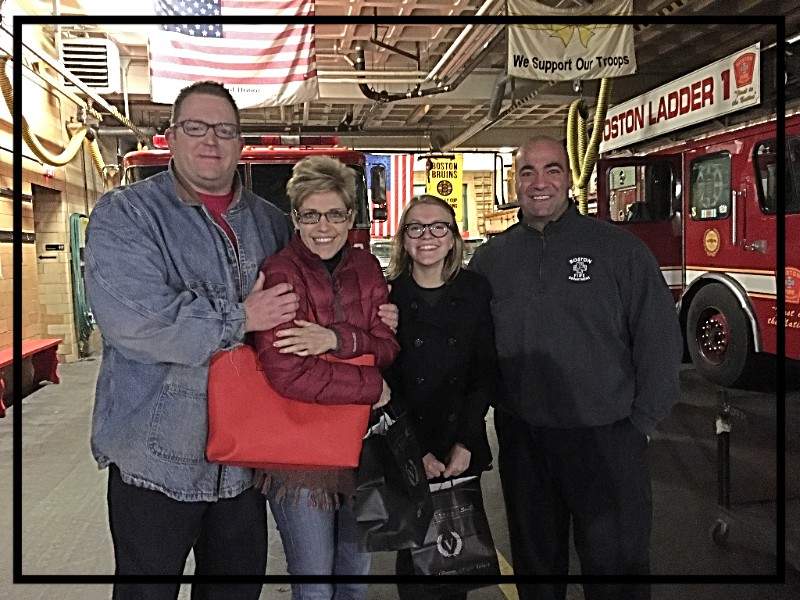 Life (and jobs and assignments and relationships and health and family and college acceptances and the weather and deadlines and cab drivers and uneven sidewalks and flight delays and . . . .) is full of unknowns and "I didn't see that coming" moments.
Sometimes those life moments are yours to experience and sometimes those life moments are yours to witness. And whether you're experiencing life from the "is this really happening to me?" seat, or from the observation deck, there are choices you get to make about how you show up.
If you're in the moment, look for safe spaces (literal and figurative) in your world and be willing to ask for help — even if from complete strangers, who aren't so strange when you get closer.
If you're on the observation deck, look for opportunities to be the safe space for others — even for complete strangers, who aren't so strange when they get closer.
I recently saw a phrase that struck me profoundly:
If the path ahead of you seems clear, you're not on your path.
Each of us is progressing at our own pace, doing the best we can with what we have, and when those moments happen — either to you or in front of you — choose to connect with others and not to go it alone or to leave others alone while they are in their own moments.
We are together here on this planet for a reason; connecting illuminates our similarities, strengths and our natural ability to love one another, no matter what.
Ask for help. Connect. Serve. Love.
Look for and be a safe space wherever you are on your journey.
My gratitude to Eddy and John of Boston Fire Department Engine 8 for being just such a safe space for me.
If you like this post, you can subscribe to receive regular doses of encouragement and inspiration to help you on your way: