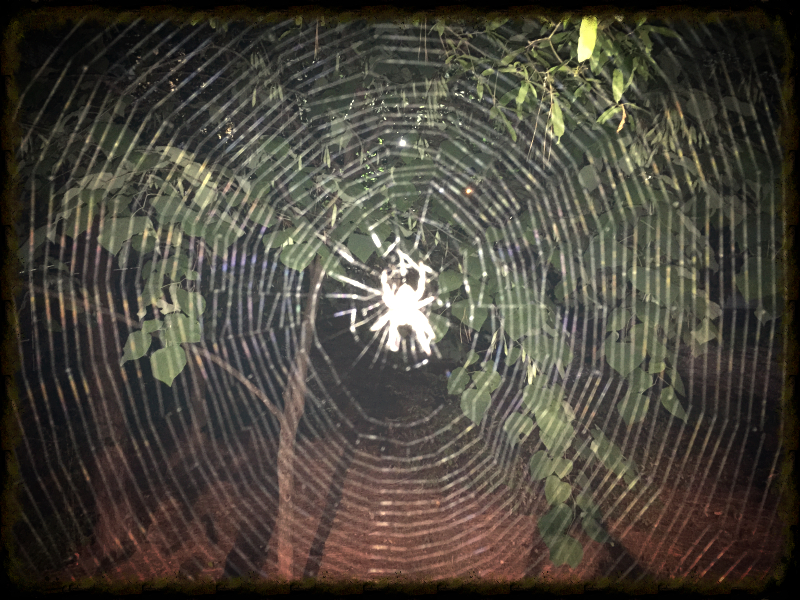 Saturday morning cartoons were the routine at my house. We happily jumped out of bed early to help ourselves to bowl after bowl of cold cereal while we sat for hours, eyes glued to the television, until Mom made us turn off the tv and go outside to play.
Scooby Doo, Where Are You! was a family favorite. For those of you unfamiliar with the show, allow me to give you the major plot outline of every single episode:
Four friends and a dog named Scooby Doo drive around in a van and solve mysteries that always turn out to be not so mysterious when they arrive at their big reveal in the concluding scene.
Thinking back on the many episodes I watched, there was a regularly-occurring scary creature: a phantom, who would especially terrify the gang. I vividly remember experiencing fright every single time at the sight of that phantom lurking in the dark recesses of the (usually) abandoned building the friends were investigating.
And every single time it turned out the phantom wasn't a phantom at all because phantoms, as it turns out, aren't real; they're imagined. There was always a logical (and not at all mysterious) explanation for whatever phantom appeared to be lurking in the dark.
Our fears are just like those cartoon phantoms: entirely made up. Our phantoms can assume a wide variety of forms:
Fear over what another person thinks
Fear of a conversation
Fear of trying something new
Fear of appearing different
Fear of sharing an opinion
Fear of failure
Fear of success
Fear of perceived risk
Fear of a new computer system
Fear of asking for what you want
Fear of submitting a proposal
Fear of following up
Fear of being overlooked
Fear of (insert your own)
Our mystery can be very un-mysterious because the mystery to be solved isn't why your phantom is lurking, but whether you imagined it in the first place.
What if instead of further convincing yourself the phantom fear is real, poses a real threat and prevents you from going into your dark and scary place, you flip on the light and ask yourself the following questions:
1. Do I absolutely know the phantom is real?
2. How do I feel when I believe the phantom is real?
3. Who would I be without that phantom in my life?
Then be number three.
If you like this post, you can subscribe to receive regular doses of encouragement and inspiration to help you on your way: