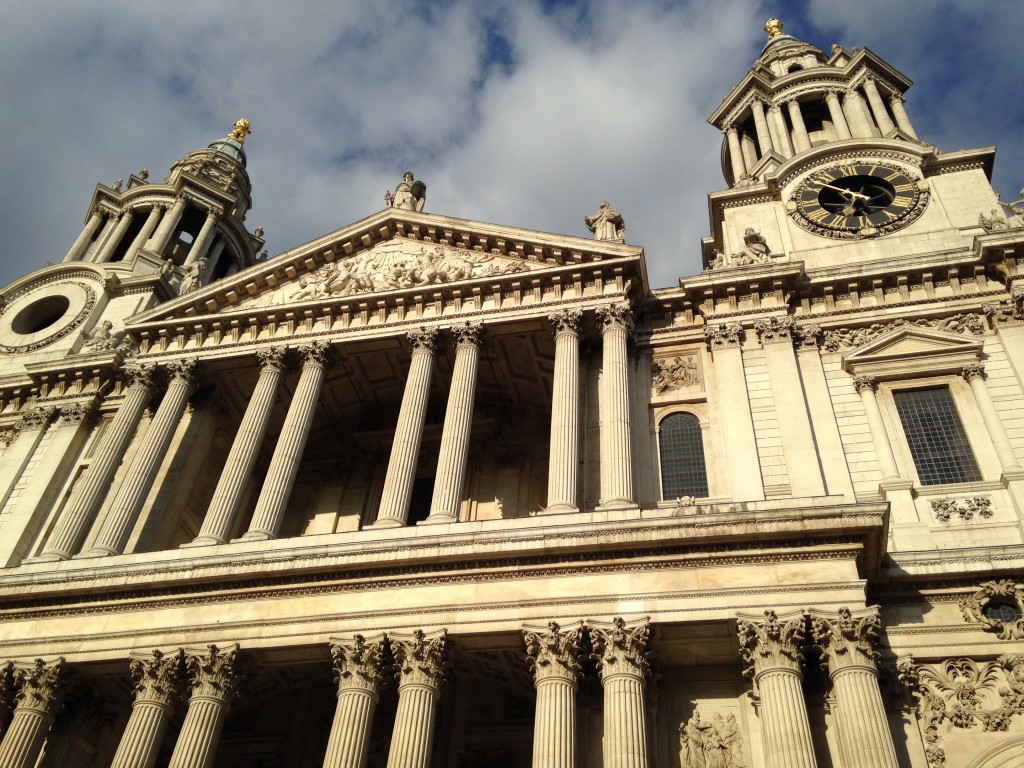 On a recent trip to London I stood on the steps of the magnificent St. Paul's Cathedral, featured in the popular Disney film Mary Poppins. It was on these steps that the fictional children, Jane and Michael, discovered the bird woman as she invited passersby for tuppence to purchase her bags of crumbs to feed the birds.
So compelling is the bird lady's vision that Jane and Michael are entranced sufficiently to forgo all decorum and family connections (their behavior in the very proper bank and their father's position in said bank) to seek her out. They wish to participate in her purpose, which they see as a higher calling than investing their money in the safety and tradition of the banking institution.
Have you experienced a similar pull toward something "higher" than your current safety? Something that compels you toward an unknown, but the vision of which excites and challenges you? Does the thought of that something frighten you a little bit? Jane and Michael were certainly frightened, but they leaned in to their fear and so can you.
I believe a little bit of fear and a lot of unknown are the perfect combination for moving ourselves away from emotional safety and into creation.
What will you create today?
If you like this post, you can subscribe to receive regular doses of encouragement and inspiration to help you on your way: