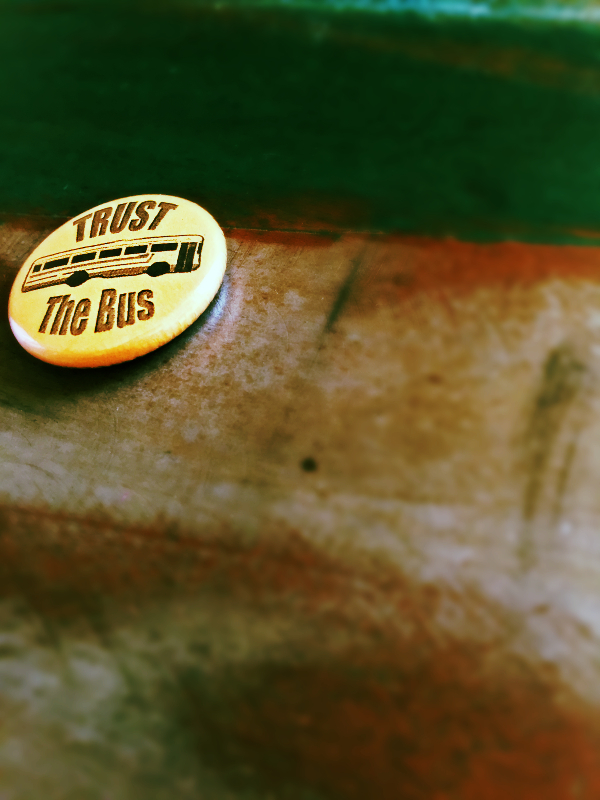 My friend Marielle introduced me to an experience I'll never forget.
Together we boarded a repurposed school bus in a small country town late one Saturday night. No money was asked of our participation; this would be a free ride. The bus was completely packed with people AND there was a caravan of vehicles following behind because there wasn't enough space for everyone who wanted a seat.
What transpired over the next two hours I could never have anticipated and I'm not sure I can — or want to try to — explain to you what happened.
Perhaps what I experienced is irrelevant.
And yet I never would have had the experience if I hadn't gotten on the bus. Oversimplification? No.
We don't have to know where the bus is heading to take the ride.
We don't even have to know who else is on the bus.
My experience on the bus wasn't identical (or probably even similar) to Marielle's or to anyone else's riding the bus. It was only my experience being created.
The adventure is made in the taking of it.
We can't have an adventure we're not willing to take.
You can't create an adventure if you're not along for the ride.
Be in action in your life.
Get on the bus.
Just go.
Trust the bus and test the experience.
p.s. — if you had a previous ride that didn't create the experience you thought it would, don't allow that non-existent past be the reason you never get on another bus to test a new adventure.
If you like this post, you can subscribe to receive regular doses of encouragement and inspiration to help you on your way: