Andrew McKee Interview
The All Arminda Virtual Show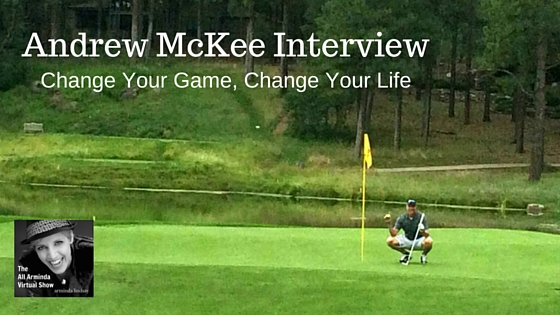 Meet my dear friend Andrew.
Change Your Game, Change Your Life  is his brand new book. And if you listen to this episode, you will quickly learn you don't need to know anything about the game of golf to appreciate the wisdom in Andrew's concept.
Andrew and I talk about so much more than golf.
Our conversation is about connecting.
Here's Andrew's concept broken down in three simple steps, but listen to get all the juicy understanding:
Identify your "game"
Identify your barriers
Bring love & connect
I've heard Andrew sing. Don't miss this opportunity. Here's a recording of him performing Stars from Les Miserables. The song he performed when I first met him was Anthem from the musical, Chess. As soon as I get access to a recording I'll share it here.
GI Joe reference? Yes, that, too.
Loving you,
arminda
If you like this post, you can subscribe to receive regular doses of encouragement and inspiration to help you on your way: